PROVOCATION VIDEOS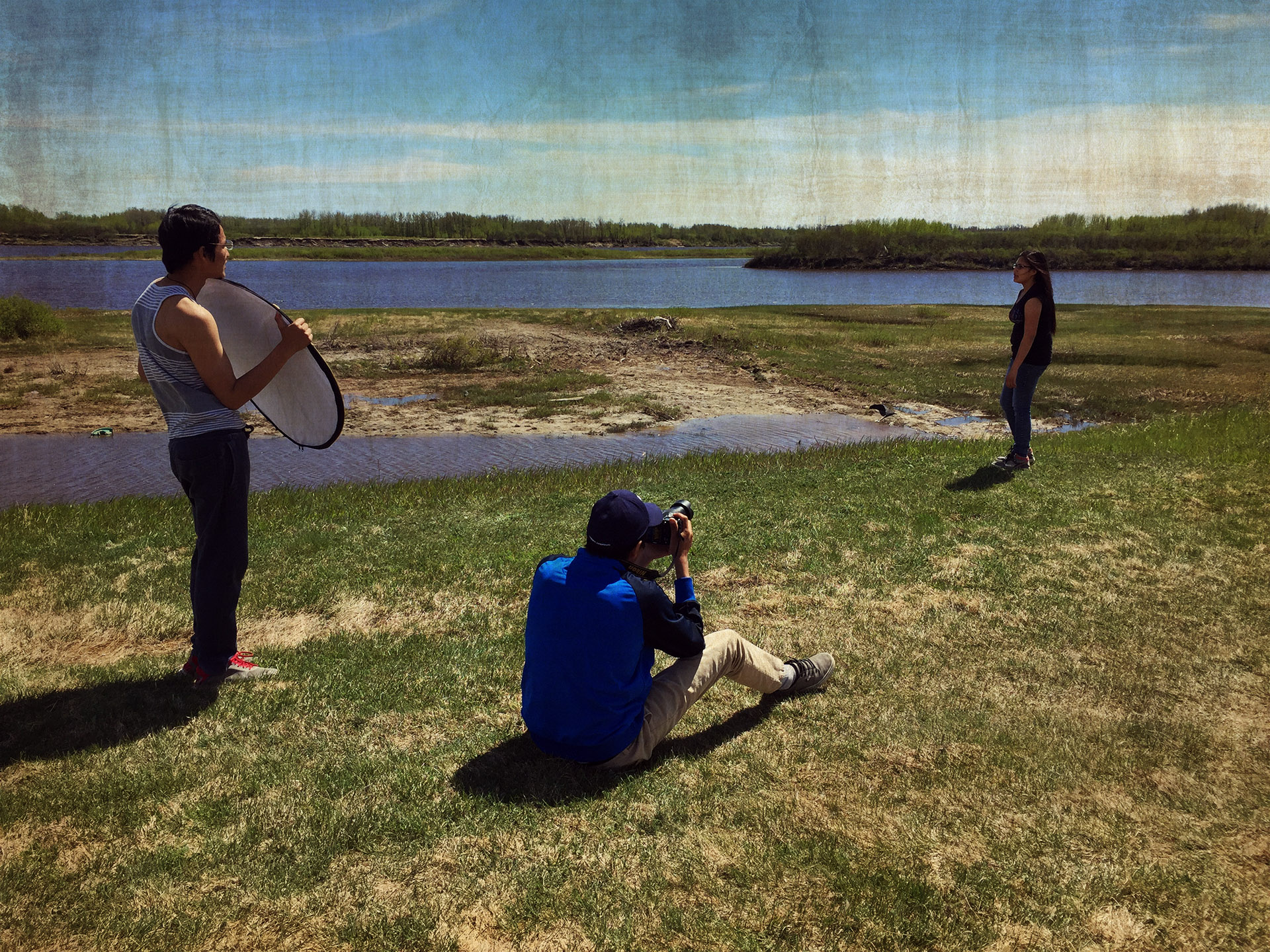 Indigenous ways of knowing– to slow down, to notice deeply, to wonder, and to work collaboratively, are all part of the Design | Media Arts model.
The Design | Media Arts model innovates classroom instruction by asking us to "wake up" to the perception of all of our senses, to engage with art and nature and the work of creative individuals in a way that allows us make a personal connection to whatever we are experiencing together. The deep noticing and questioning process invites curiosity, builds a collective understanding, and allows for each learner to engage in a learning task that shows knowledge and personal connection concepts connected to literacy, numeracy, social studies and science.
Provocation Video The Design | Media Arts model begins with a provocation. A provocation, the piece that is shared at the beginning of the conversation, is selected based on the potential for the learner to be curious, to be challenged, to utilize critical thinking skills. The videos we've produced show an intent to challenge our learners to think more deeply and to consider questions that arise from that level of critical thinking.
Indigenous Governance-  Julia Candlish, Director of Education for the Chiefs of Ontario, shares her perspectives about the challenges faced by First Nations' communities because of the divisions created by colonizing forces in the Ontario region.
Indigenous governance from john scully on Vimeo.
Name:  Traditional names are a very important part of our Indigenous Culture and three Elders share their name story to inspire students to share who they are and where they come from.
Name from john scully on Vimeo.
Cedar: Elder Nk'xetko  (Ntle'kepmx) shares the history of Cedar and it's use while weaving a cedar basket.
Cedar from john scully on Vimeo.
Attawapiskat Youth Video – In the spring of 2016, the Attawapiskat community embarked on creative mentorship collaboration between DAREarts mentors Cathy Elliott and Glenn Marais with The Royal Conservatory FNMI program leader Shelley MacDonald.
They were invited into the community to help youth create a video that came from their hearts.  The youth in the community were tired of how the media kept portraying them and their community and they wanted to inspire other youth to step up and give voice to their own stories.