ONLINE TEACHER PROFESSIONAL DEVELOPMENT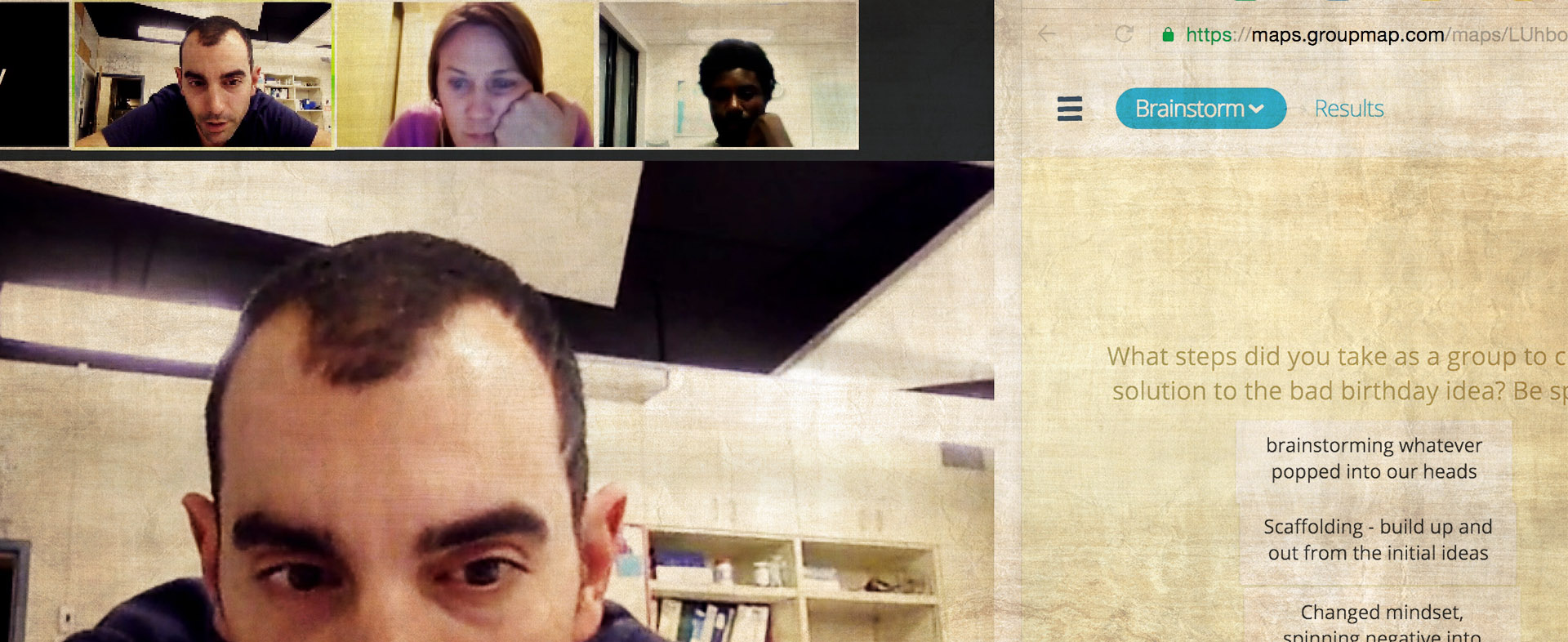 Reaching out to educators across the country through the use of online, interactive learning opportunities that teachers can participate in from their own home or school using collaborative digital tools. Making resources available to expand your capacity to integrate technology and creative learning approaches into your teaching practice.
Bringing Indigenous artists and Elders to you to lead hands on, arts based learning  activities in your classroom and community.
PROBLEM FINDING AND SOLUTION FINDING
The problem and solution finding frameworks offers a powerful structure to teachers and students for tackling challenges in their learning journey. By diving deep into the exploration and validation of a problem that they are working on, learners develop acute critical thinking skills that can be applied to virtually any curriculum area. This is a three week, online, interactive course for educators that offers concrete activities and online tools that teachers can bring into their classrooms to help their students develop their problem finding and solving capacities. Our participating teachers have found a higher level  of student engagement in activities because of the personalization of exploration in the curriculum topics at hand. To spark the problem and solution finding we supply resources that provoke conversation and greater understanding of the process so that the students' exploration is deeper and more meaningful.